Trinity Lutheran Church is a congregation of the Lutheran Church-Missouri Synod founded in 1896. We are a liturgical congregation that holds the Bible to be the inerrant Word of God. Our liturgy, hymns, preaching, and all that we do is rooted in God's unchanging Word of truth. And we rejoice because that Word tells us not only that we are sinners in need of salvation, but also that Jesus Christ died and rose again from the grave to give us that salvation.
If you are looking for stability, truth, and guidance in this hostile world, we would encourage you to visit us at any time to hear the glorious Gospel of Jesus Christ. Everyone is welcome at any of our services.
About our Pastor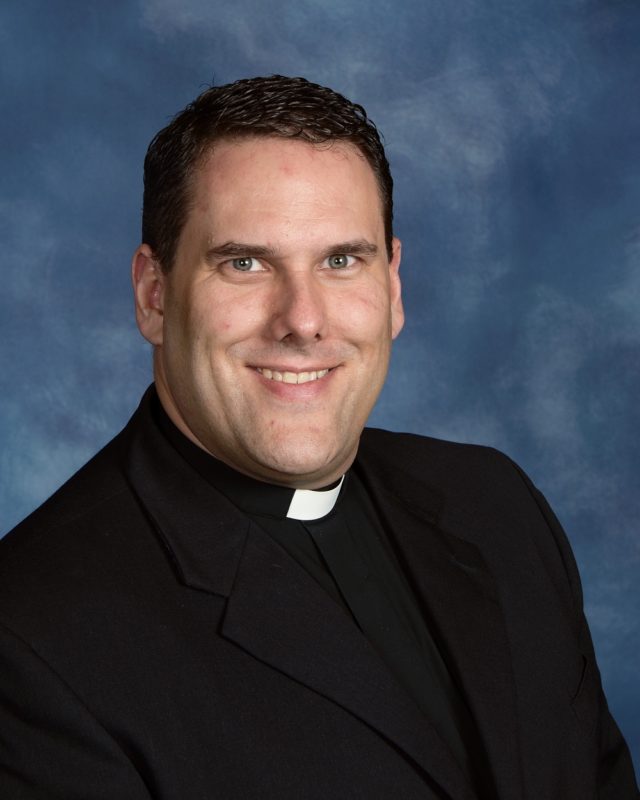 Rev. Daniel Redhage is a 2006 graduate of Concordia Theological Seminary in Fort Wayne, Indiana. Before coming to Trinity in 2015, he served a dual parish in Hurley and Centerville, South Dakota. He and his wife Amy (Bradbury) have five children: David, Sarah, Michael, Paul, and Laura.